Shaping Spiritual Intelligence in a Baby: Playing with Cats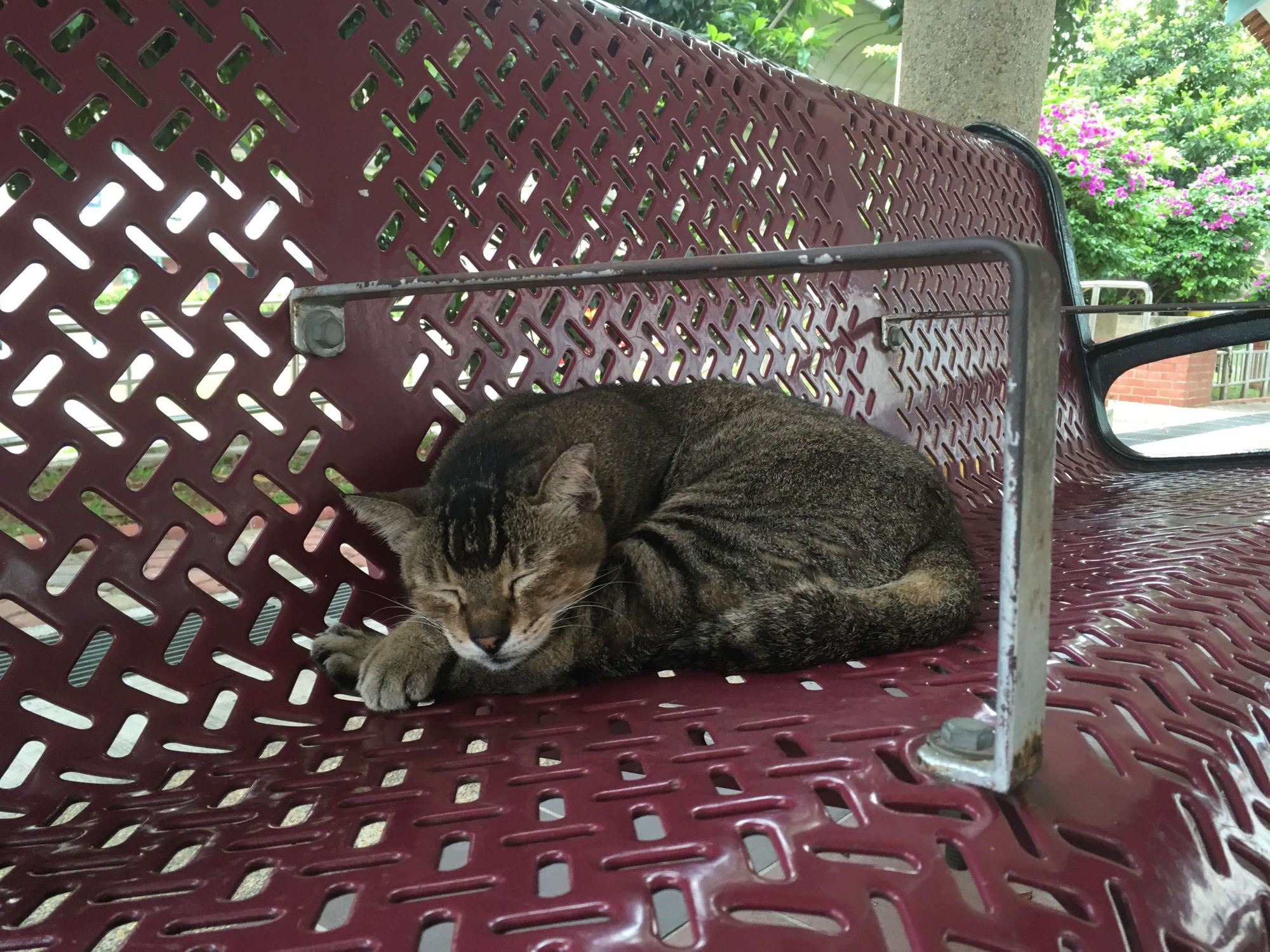 If Alula took after Papa, she would love cats. But, if she took after Mama, she would runaway whenever she saw cats approaching, huhu..
Up to this point, Lulu looks enthusiast whenever she sees cats. OK, it looks like it's the Dad's genes again. After reading a story book about cat yesterday, today's morning walk is to find cats in the neighbourhood.
We walked to several blocks where we used to see some cats roaming around. But today we only found two of them, one black cat and one grey cat. Unfortunately, it seems that the cats are not in the mood to interact with people. All of the cats walked away whenever Alula approach them. Poor Lulu. She was so excited to play with them.
And I suddenly remember, that one of my friends is raising two cats in her house. Why don't we pay a visit?
Long story short, this evening we had a chance to visit the cats. Alula was so happy that she finally to be able to play with cats in person. The cats name are Tole and Genduk, derived from Javanese term that means son and daughter. The cats are chubby and clean.
Initially Lulu was a bit scared of the cats. But seeing the cats play, she begin to show interest to play with them too. She learns how to stroke the cats and crawl to catch them. She was having a lot of fun. Wew! What a day!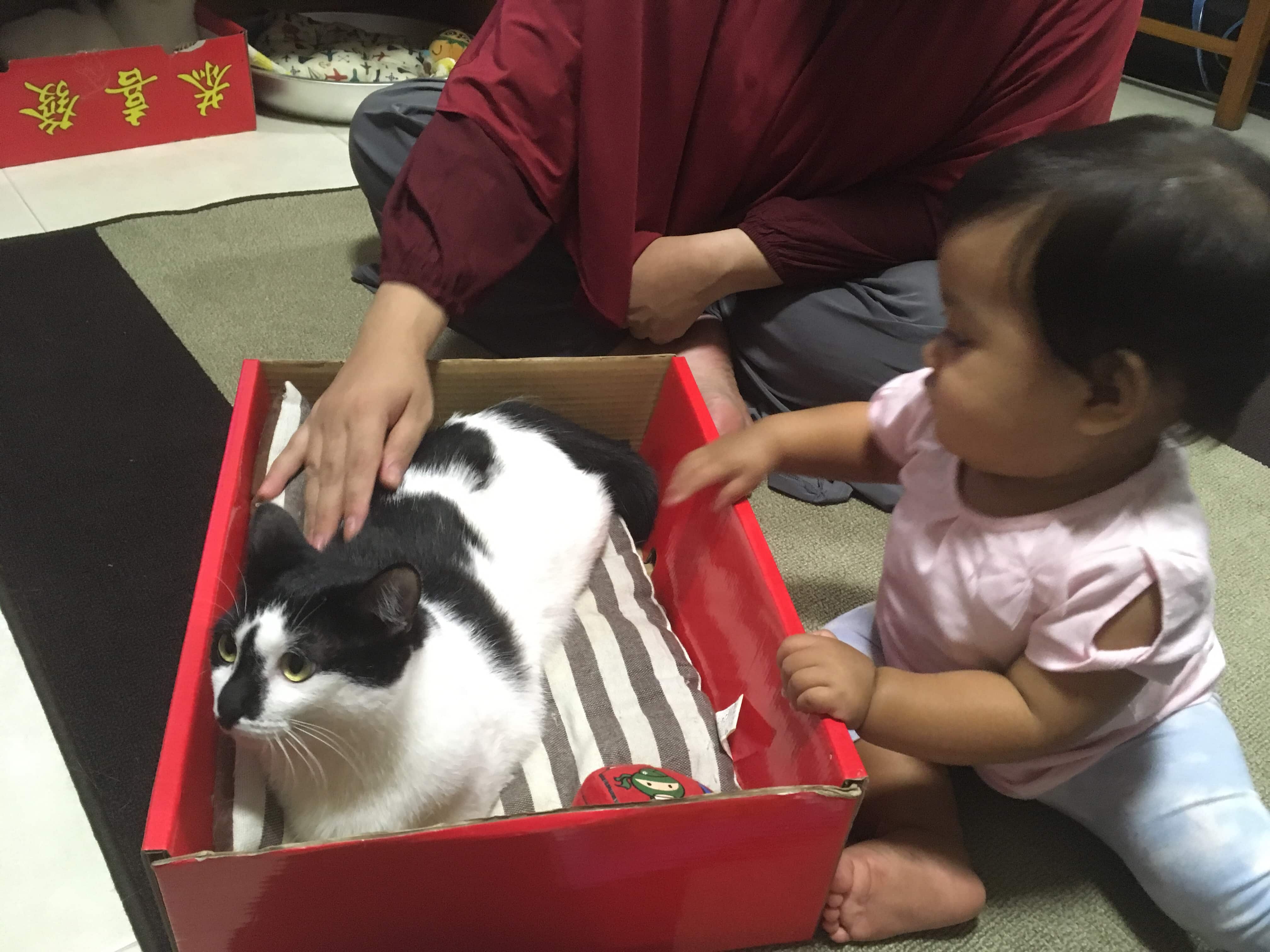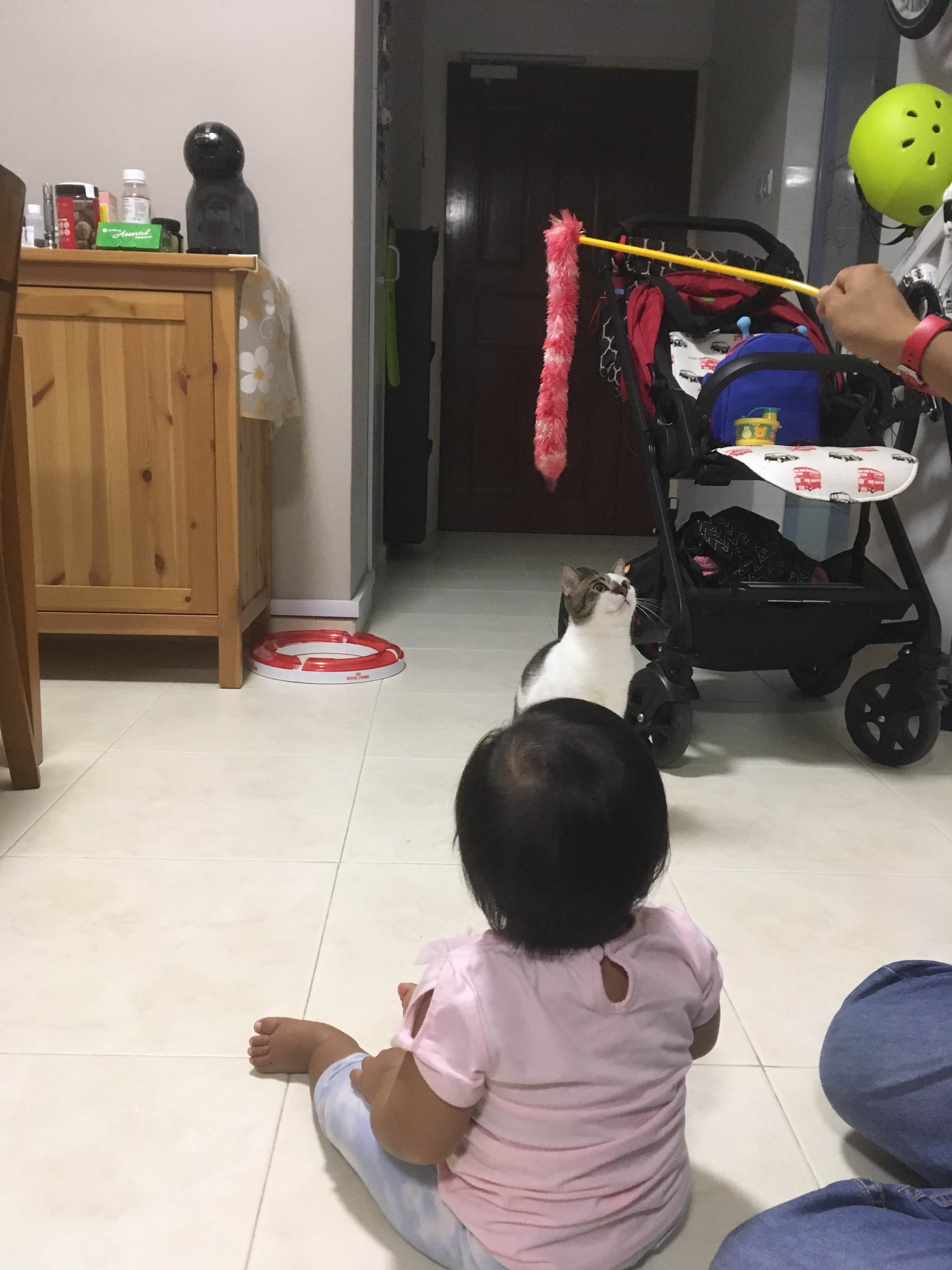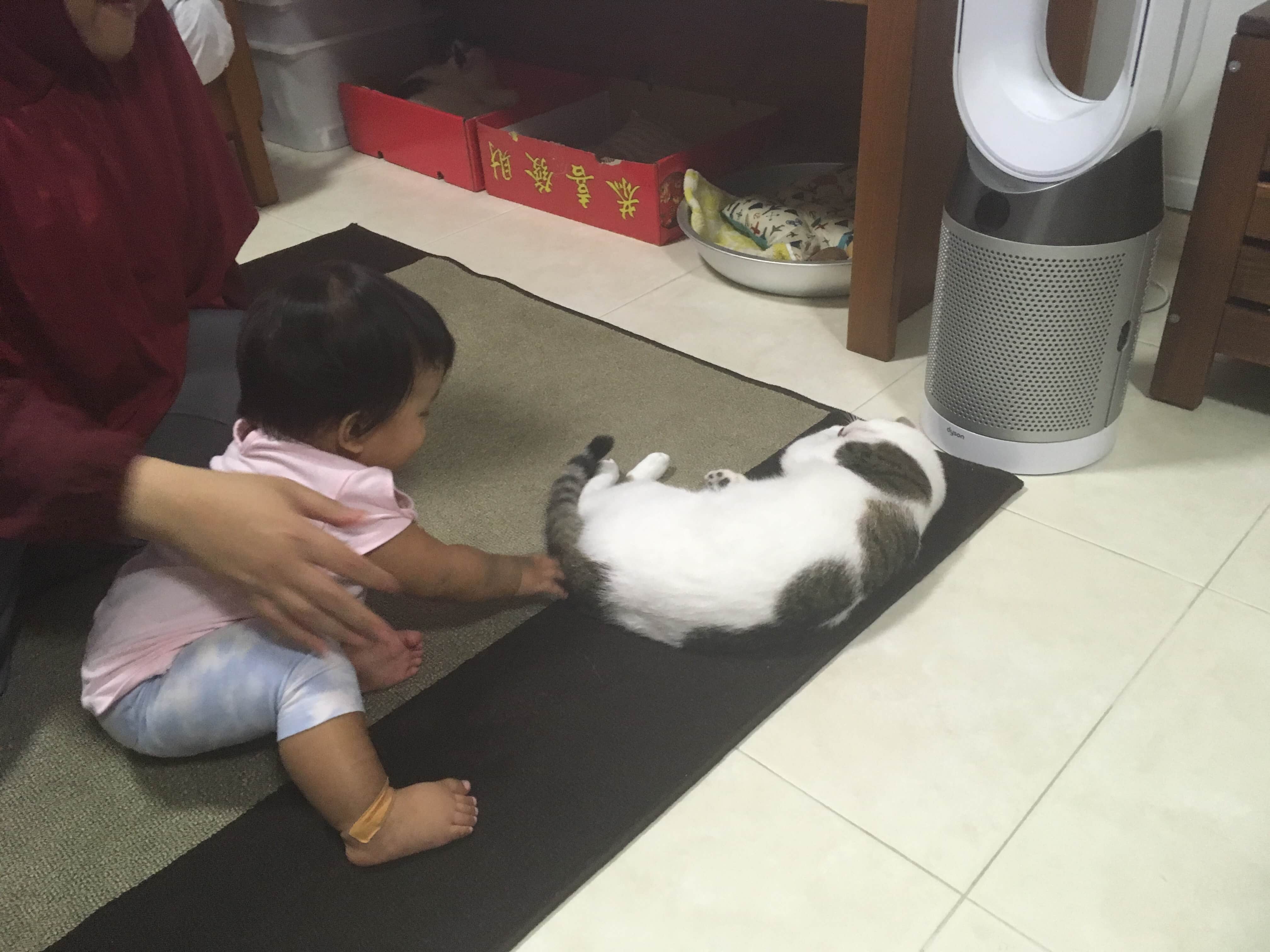 Oh by the way, you can see more of Genduk and Tole here.