Observing Baby's Learning Style: The Story of Floaties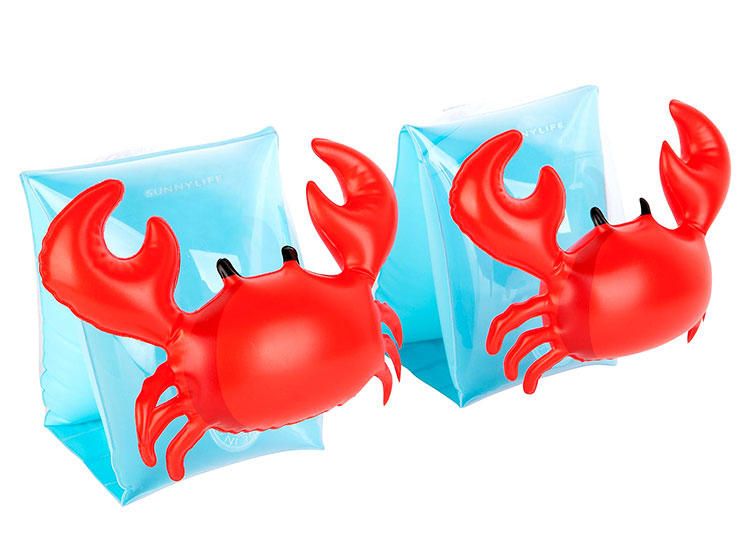 Lulu and Mama are joining Papa for a business trip to Jakarta. For the next two weeks we'll be staying in a hotel across from Papa's office.
This morning, we'd like to go for swimming. It has been sometime for Alula to have a splash in a swimming pool. For a prep, Papa is changing Alula into her thermal swimming suit and Mama is preparing her inflatable arm floaties. They're still flat, thus Mama needed to blow into them.
As Mama blew the floaties, Alula looked amazed. Her eyes widened as a sign of amusement. It's her first time to observe the flat floaties can be so puffy by blowing into them.
Finishing both floaties, we went to the pool straight away. When we reached the pool, unfortunately the water are still too cold for Alula until she shivered. We decided to get out of the pool, covered her in double towels, and took her into our room to have a warm bath.
After the bath and a breakfast, Alula played around in our hotel room. She found her floaties and played along with it. She grabbed it, observed it, and put the stomata into her mouth and guess whattt.. She started to blow into it!!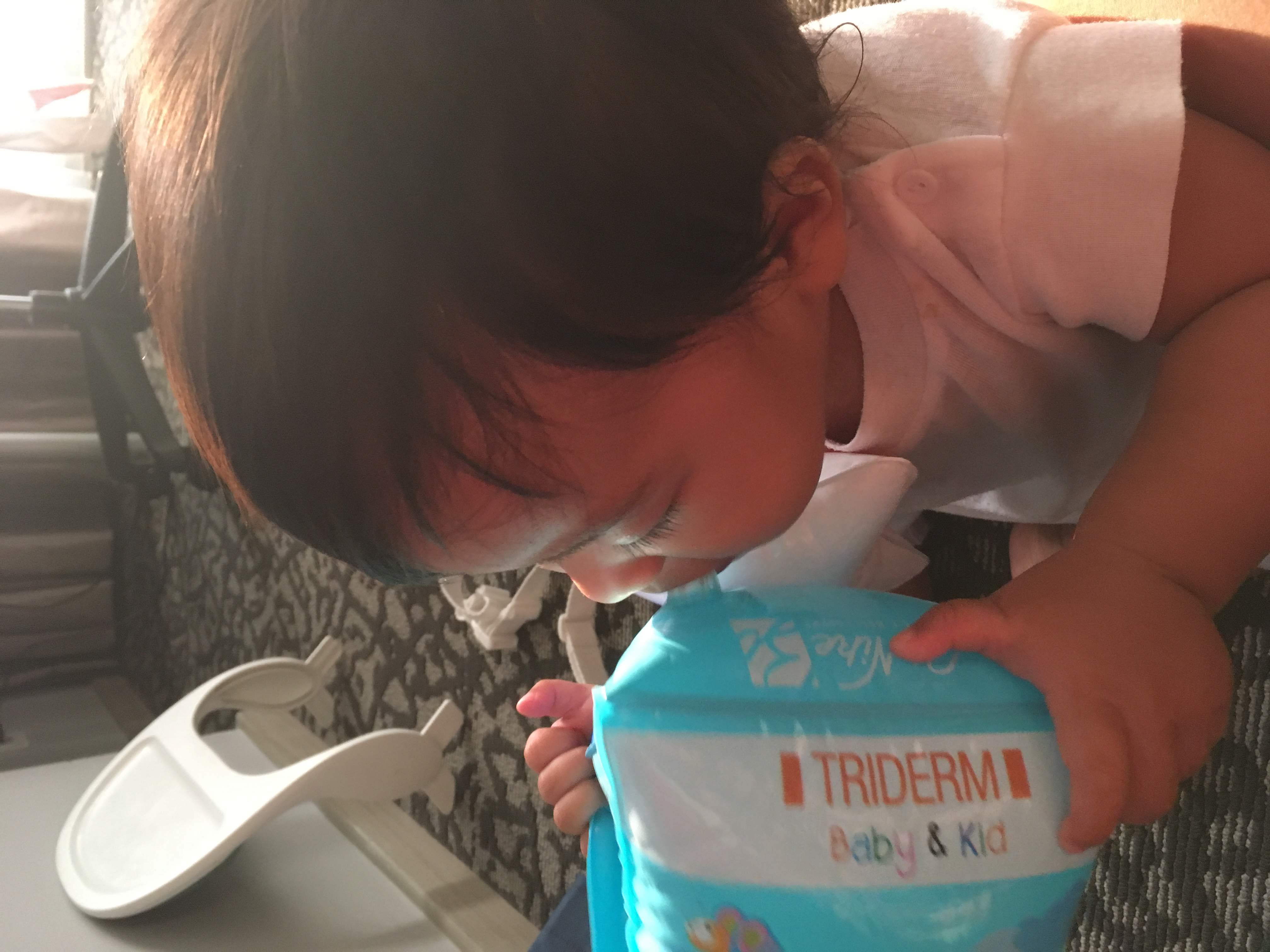 I was amazed on how fast she grasped all things she observed. It looks like she has a visual style learning today. Well done, Lulu!