The Love For the Furries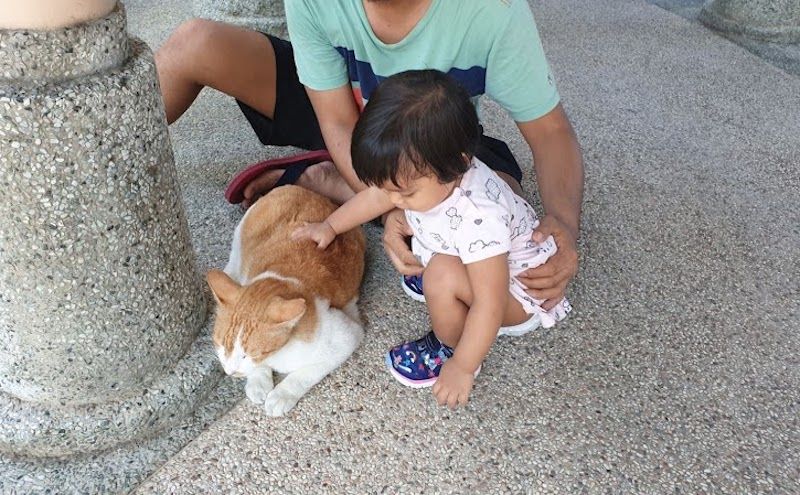 Finally it's weekend! What we love about weekend is, we can spend a lot more time to do our walks. We met some furry friends on our walk today, which hopefully taught Lulu to love God's creations; the furries.
As usual, we went for a walk this morning. Lulu woke a bit late, it was already warm outside when we left the house. Most of the time Lulu leads the direction of our walks. We just followed her to wherever she goes. On our way, we met some cats. Or, in Lulu's words, kee-kak (kitty cat) :P
The first cat was a grey cat under our block. Lulu was so excited when she spotted the cat. She stretch out her hand try to reach the cat. But unfortunately the cat is a bit timid. It would go away and hide under a car every time Lulu approaches it.
The second cat was a black cat, from another block. Again, Lulu's eyes was sparkled with happiness when a cat approached her. But, the cat seemed not in the mood of playing. It just walked pass Lulu, and walked away further.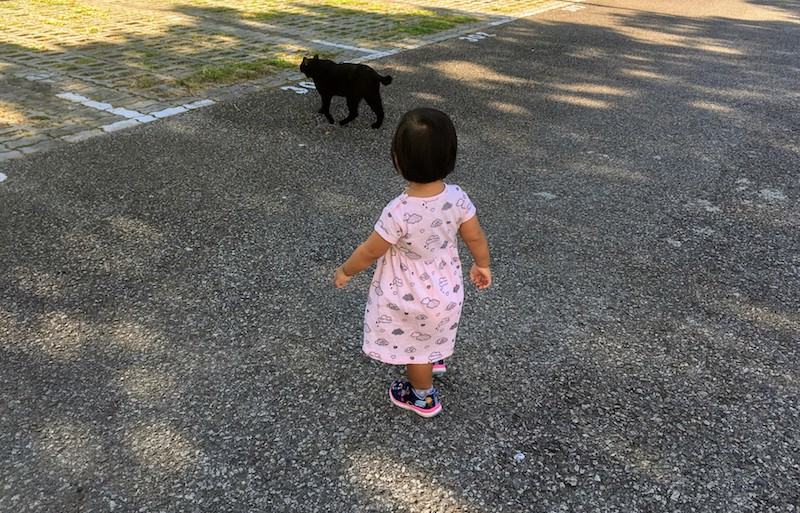 The third cat was a yellow cat. The cat was resting when we found it. Even though she had no luck with the previous two cats, she was still excited when she met this cat. The third cat was so friendly! Lulu had so much fun stroking the cat and play with it. Papa was there to observe Lulu just in case she did something funny to the cat. We don't want anyone to get hurt.
There was a surprising moment when she play with the cat. Besides stroking the cat, Lulu has been trying to reach the cat's face. Papa kept saying to her to just stroke not to touch the face. We were afraid that the cat might be uncomfortable and walked away again. But, she was so persistent. We didn't know what she was trying to do until she said,
"Nose!"
"Eye!"
Oh my God! She was trying to show us the cat's nose and eye!! We were very surprised as this is the first time she said these two words. Yes, Mama has been telling Lulu about eyes and nose from books, or her doll, or simply when I changed her diaper. But she hasn't been able to say them out loud yet by then.
Well done, baby girl!! :)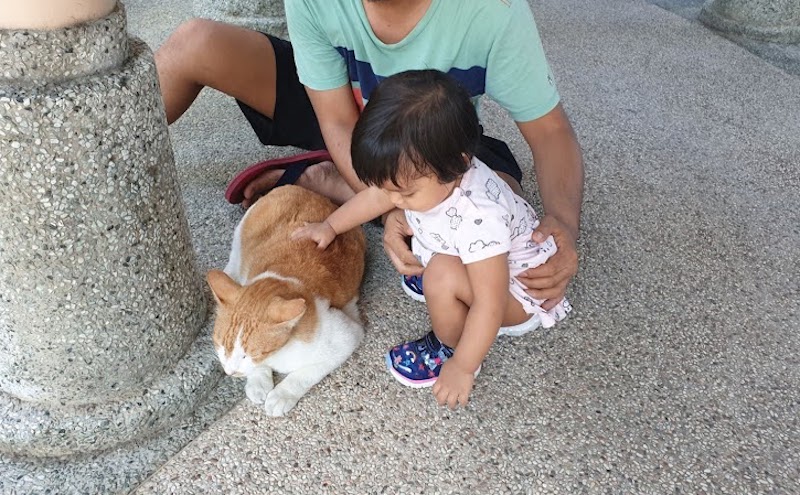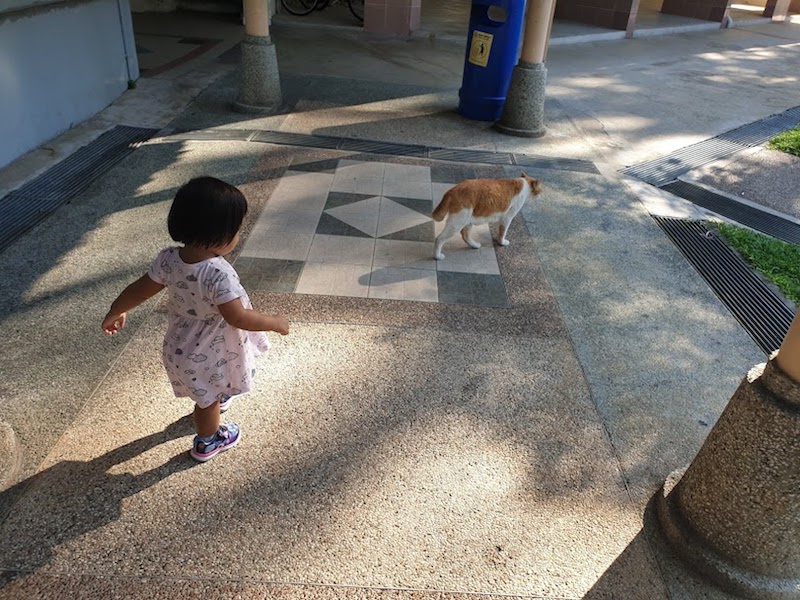 ---
Areas: Love of God's creation (animal/environment)
Key development: estimation (how gentle should she stroke the cat), physical exercise (walking), hand and eye coordination
Observation Note:
I notice that Lulu may be within her sensitive period on Language. She can understand new object and can make an association quickly.
Her eyes always sparks with joy whenever she sees animals.