Slack: Key to an Effective Group Communication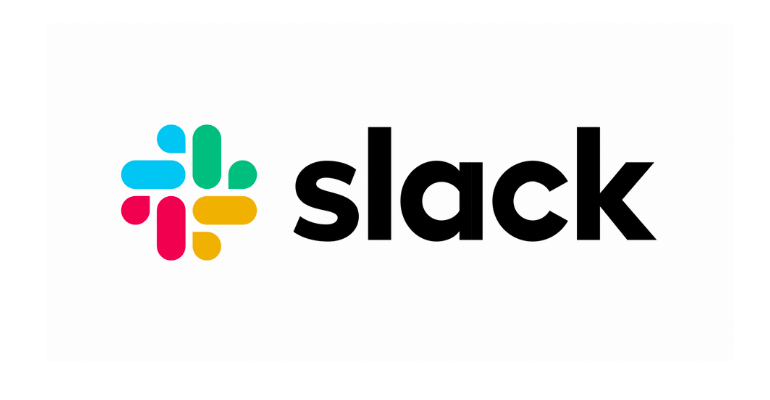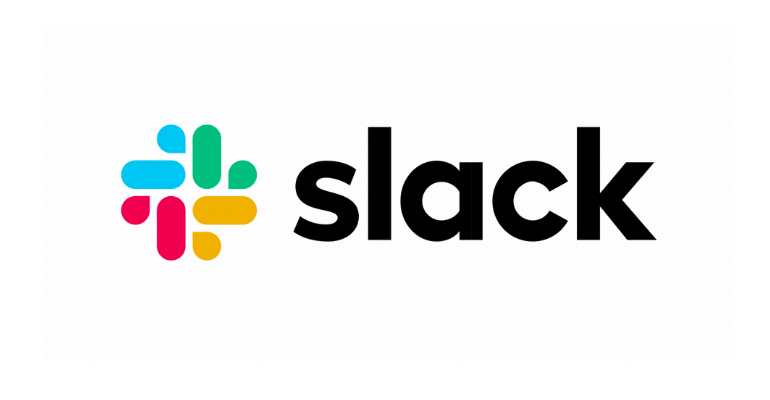 Have you ever had a problem communicating in an online messenger group? What's your common problems? For me, information is hard to find and hard to recall. I have too many unread messages, conversation topics are cluttered, polling creates a huge mess, event is hard to find unless we make an effort to save it in our personal calendar. This problem dissolved when I meet Slack.
I have been personally knew Slack for almost 2 years. It started when I had  a project back then that required me to use this application as the platform of communication. It was a bit overwhelming at first. As I get used to it, I feel.. wow! This app is really effective to be a communication platform. Ok, let's get to know Slack. In this post, I will share what's Slack and its general features.
What is Slack?
Slack is a communication platform that allows us to communicate in a more effective and productive way. Is it the same like Whatsapp? Generally yes, but Slack has much more features that makes a group communications becomes more efficient.
Key Features
Let's go through its general features!
Organised Conversations
In Slack, conversations has its own #channel. We can create separate channel for different team or topic. There is no more cluttered message in a group. If we create new workspace in Slack (equivalent to a group in Whatsapp), there will be two automatic #channel created for you: #general and #random. As the name suggest, #general channel is for a general information that every member of the workspace need to know. As for #random, you can post non-work related chats just for fun. By the separation of these two topics, can you imagine how peaceful you group will be? You won't be bothered by joke posts in the middle of serious discussion, hehehe.. Every topic has its own room.
Besides those two channels, of course we can add more channels according to our needs. These channels can be public or private. Public channel can be accessed by anyone in the workspace, while private channel is by invitation only.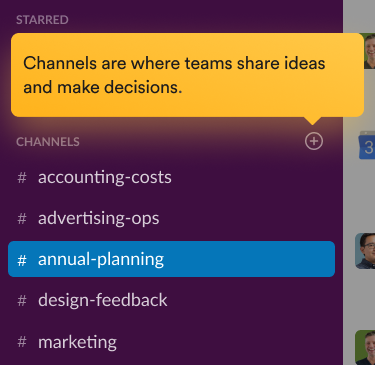 Searchable History
What I love from Slack is I can recall information much easier. Slack has amazing searching tools that allow us to sort information efficiently. Chat history in Slack can be filtered. If you need anything to recall, just type in the keywords and the result will appear in a form of message or file. Then, what's so special about it? Amazingly, we can filter the search based on sender, time, or channel.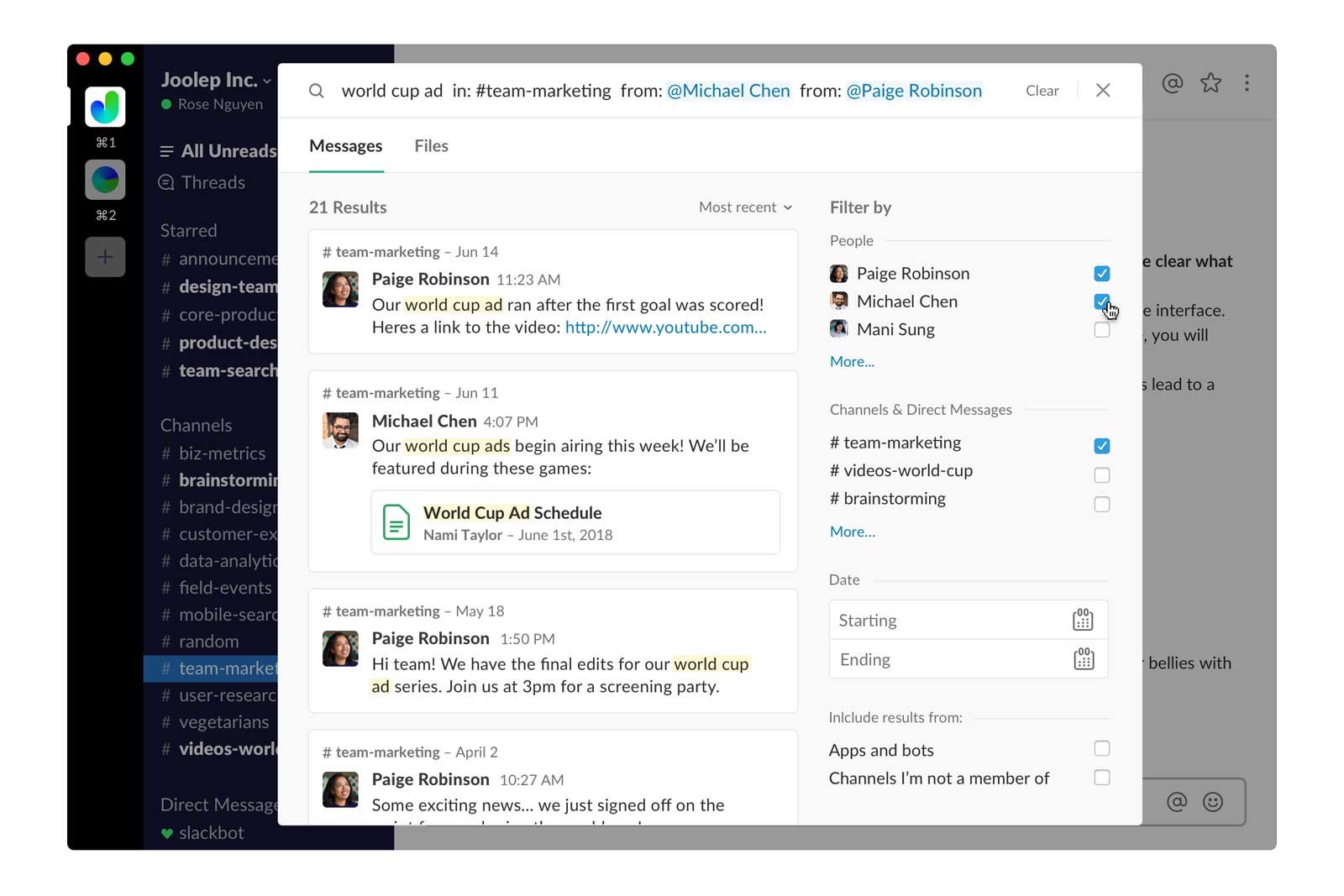 Besides the three filters above, searching in Slack can be a lot easier by search modifier. It's an additional keyword to focus on your search that you can directly type in the search box. Not only that, you can combine the search modifier to narrow your search. For example, you want to find a message from Alex from a in a certain channel and certain month, you can type in"
from: Alex in: #annualmeeting during: January.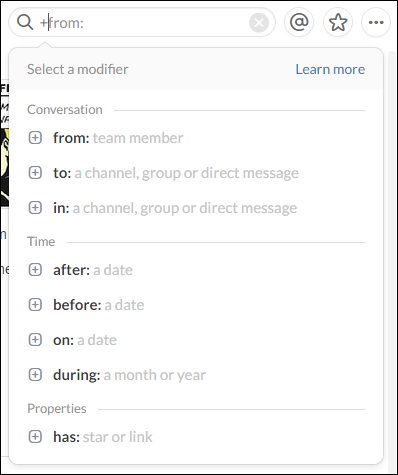 Format & Command Text
Text format is possible in Slack. You can emphasise your message by bold, italic or underline. You can also put a strikethrough, make a quote or a list. For online developers, nn inline code is also possible!
Share & Store Data
File sharing in Slack is easy. You can directly drag and drop your file into a channel or direct message. You can also send a file from file sharing services like Google Drive or Dropbox by keeping the original permission. Giving a comment to a file is no longer hoarding the group. You can make it in a thread.  
Apps Integration
What makes Slack special is this feature. There are bunch of apps that is integrated to Slack. Here are some of it. Cool, isn't it?