Alula's First Road Trip Experience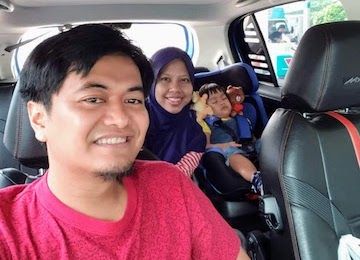 Our family loves traveling. We value knowledge and experience more than material things. My husband and I have been traveling a lot before we had Lulu. Today we take Lulu for a road trip for the first time. The idea is to introduce Lulu to road trip experience and to assess whether she likes this method of travel or not.  
Malaysia is our option for the current road trip as it is not too far from Singapore. We plan to do the road trip for five days and only to two cities this time. We thought it should be ok for the water testing ;)
We told Lulu about our plan since few days ago. "Lulu, we will go for a road trip on Thursday. We will ride a train, a car, and maybe a boat and rickshaw. We will go to Malaysia". I have been repeating this message to her over and over, until the night before, "Lulu, tomorrow we will go for a road trip. Are you excited?"
This morning we left the house early. Even though she woke up earlier than usual, surprisingly Lulu's mood was relatively good. She was excited when we told her to put on her shoes. She knew that it's time to go.
We took a taxi to Woodlands station, where our train would depart from,. Along the way to the station, Lulu was so excited to see the busy street. As she knows a few words now, it was so joyful to see her shouted and pointed on anything she knew, like car, bus, tree, cheep cheep (bird), and train. Today, Papa added one more vocabulary for Alula: truck. After a couple of example of truck on the street, Lulu finally understand how a truck look like.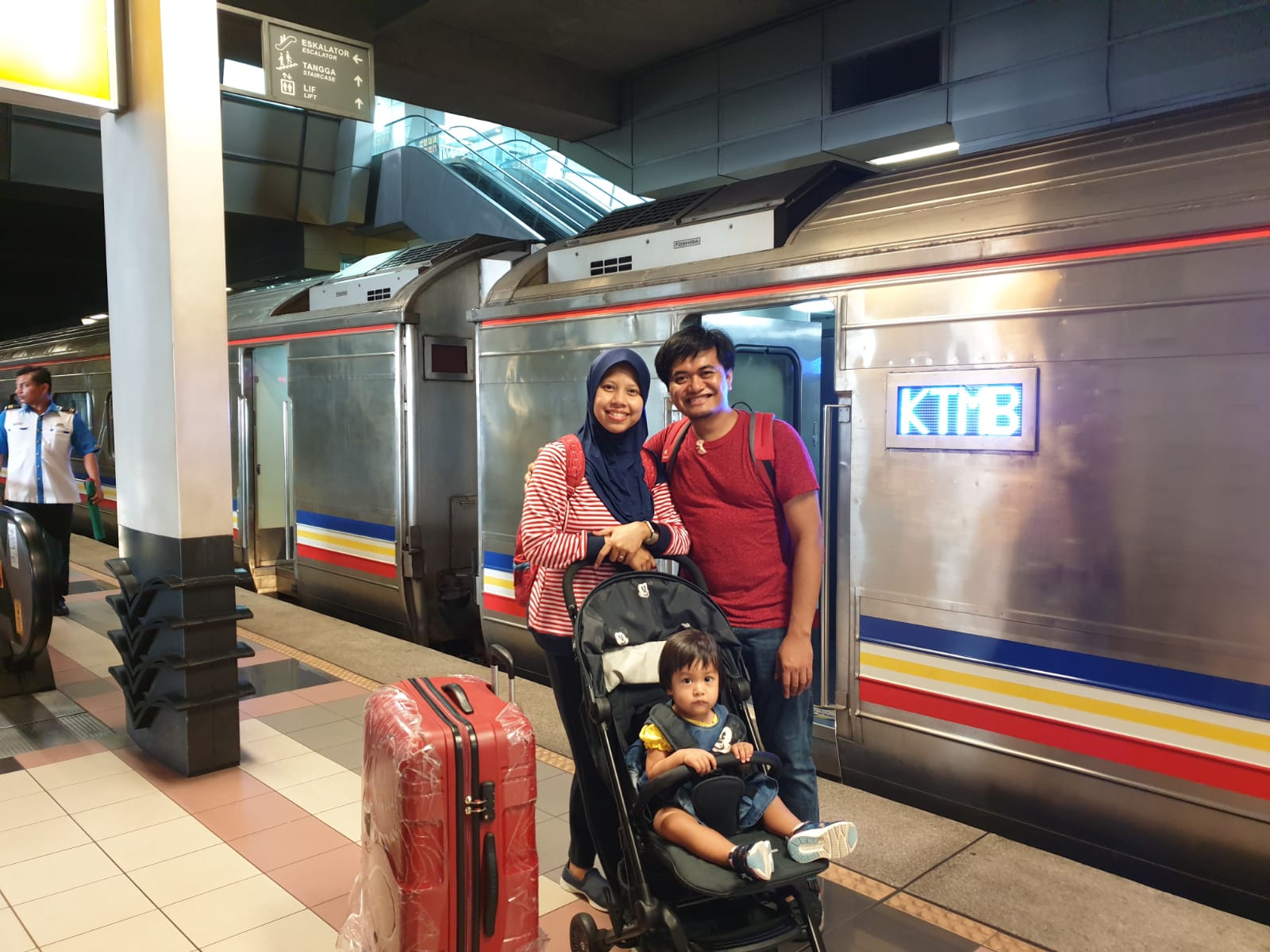 Moving forward, we ride a rented car to Melaka. It took about more or less 3 hours to drive from Johor Baru to Melaka. Lulu was sleeping almost along the way. When she woke up, we were already entering Melaka and soon after that we checked-in to an apartment that we booked through AirBnB.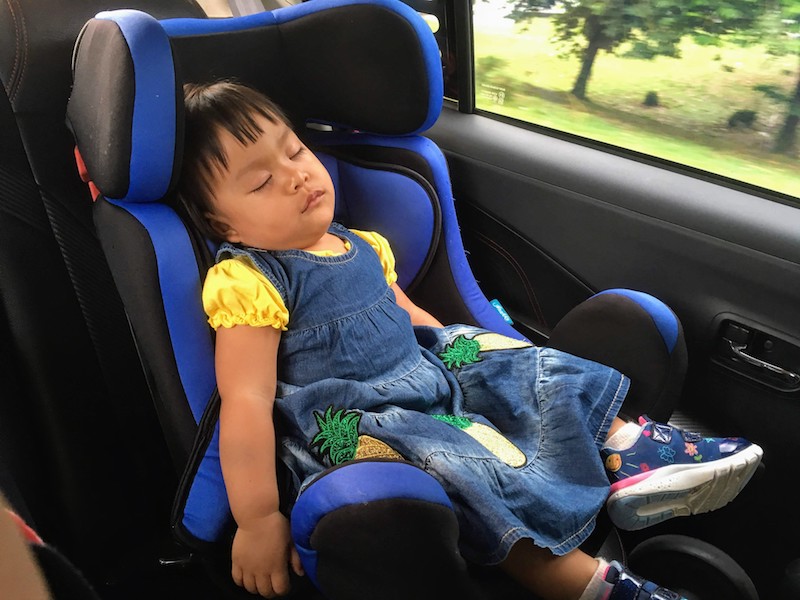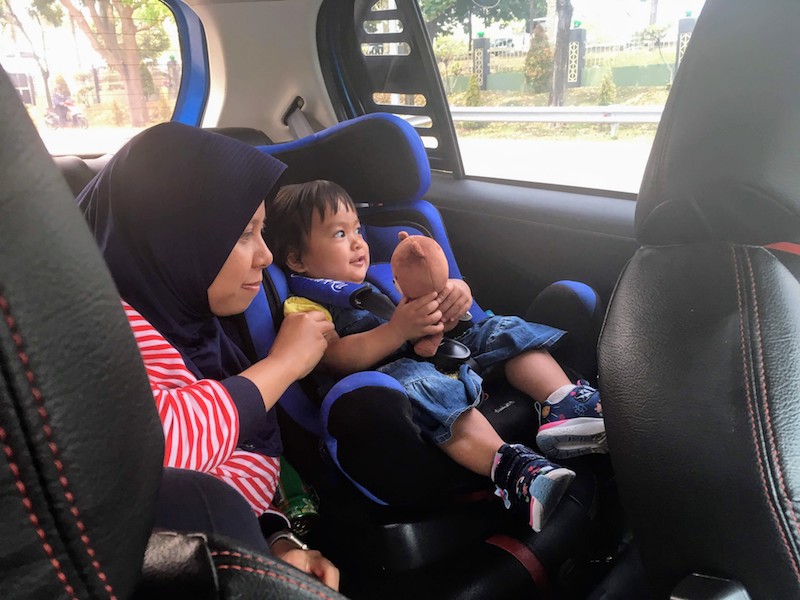 Lulu was so excited when we entered the apartment. She couldn't stop running around the unit and explore it. The unit is on the 28th floor and facing the Malacca Strait. We can also view the streets and vehicles from our window. Lulu was amused to see so many tiny cars on the street.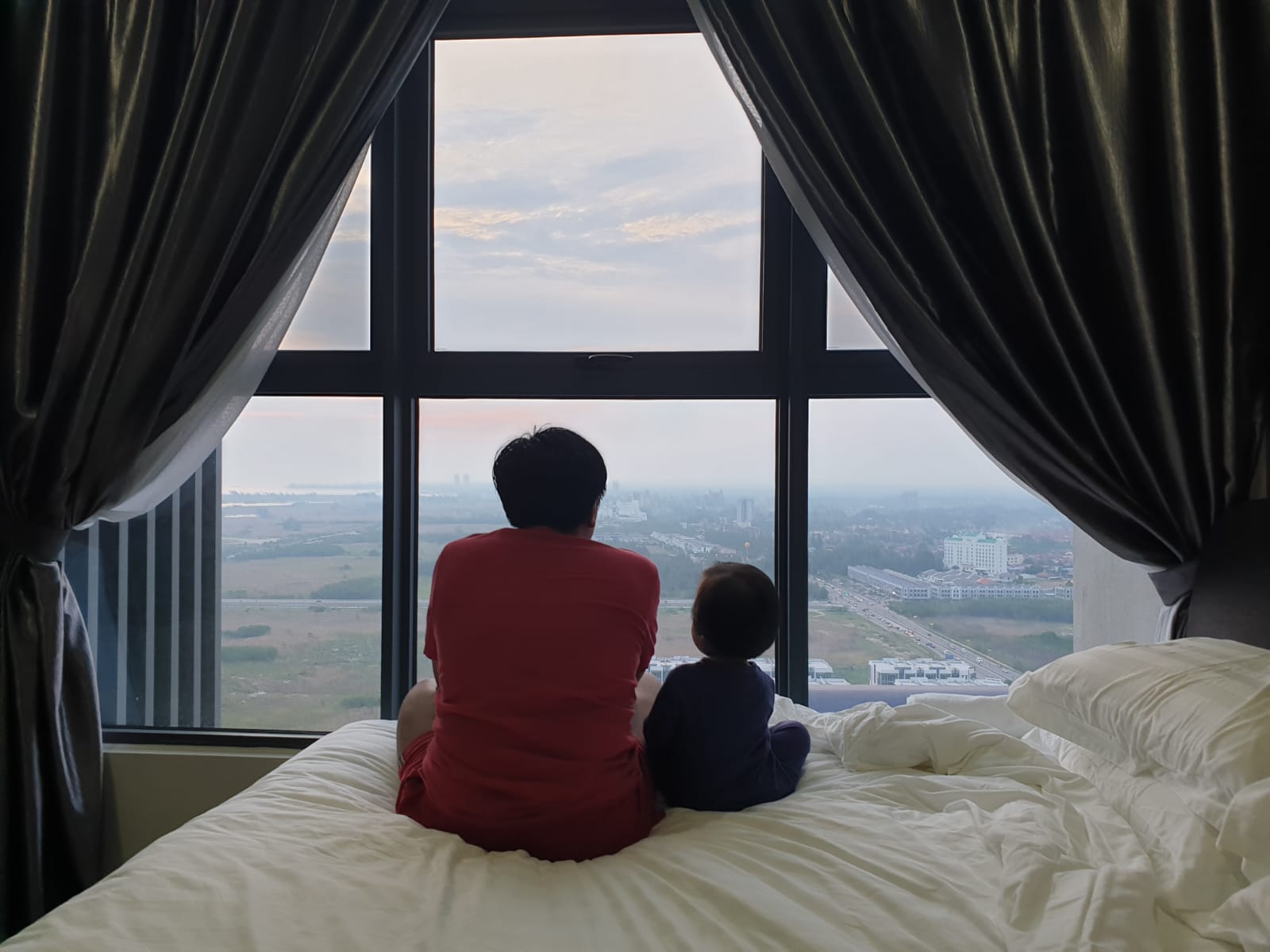 After putting our luggage and a short break, we went out to Jonker Street looking for something to eat. We decided to try a cafe called The Daily Fix that seemed to have a comfy ambience. The cafe was decorated uniquely in such a way to make the customers at home. Lulu was having fun exploring the cafe, and we wouldn't miss a chance to snap some cute photos with those cute backgrounds.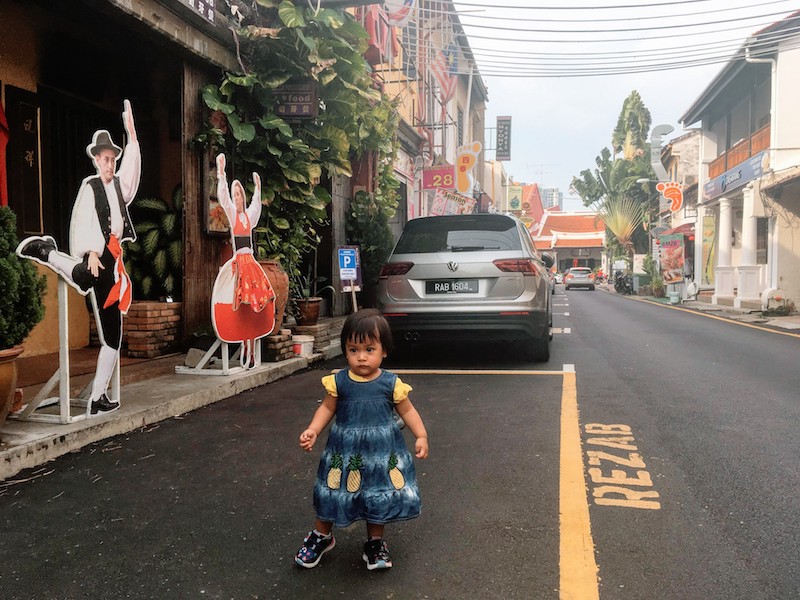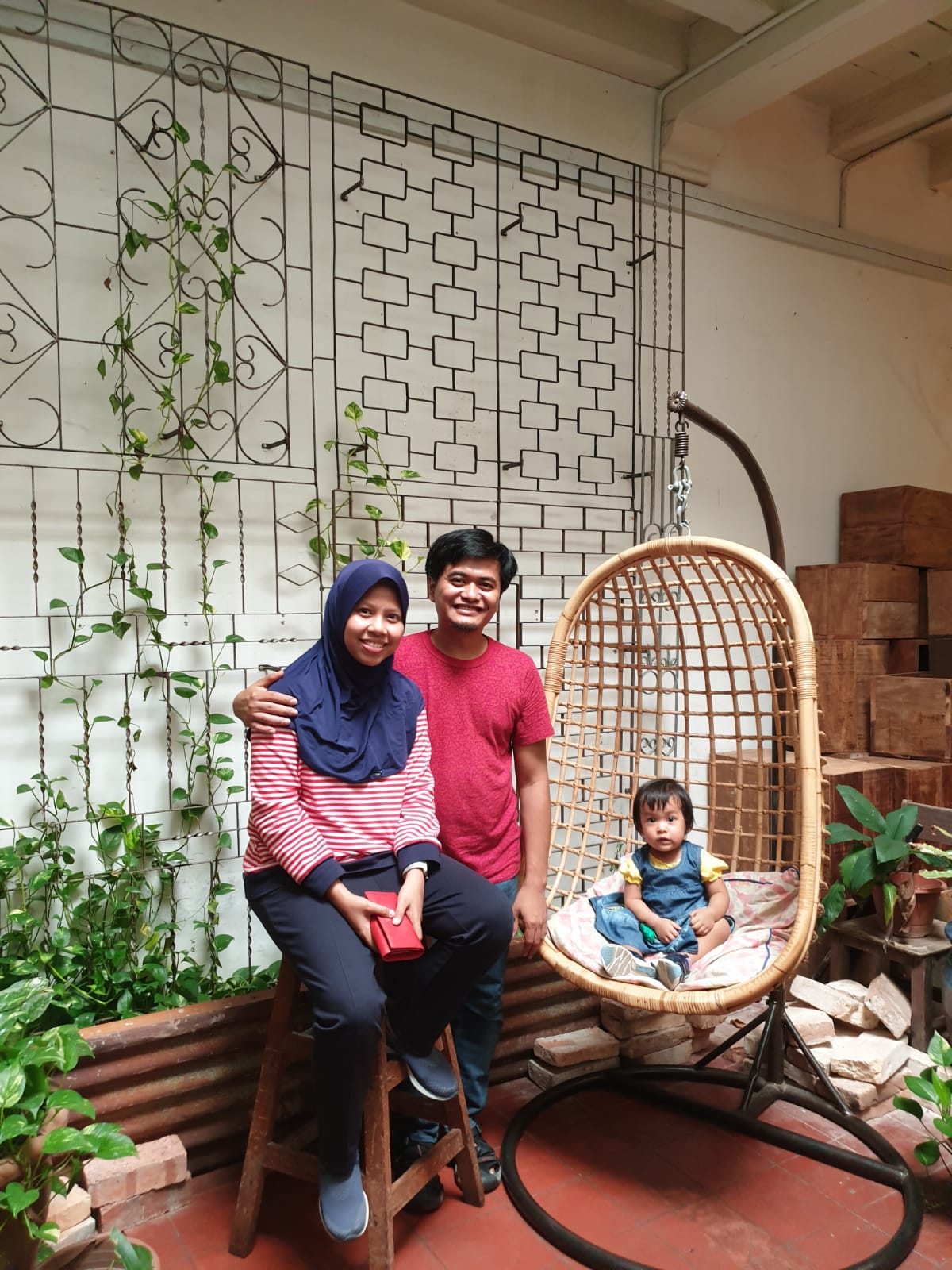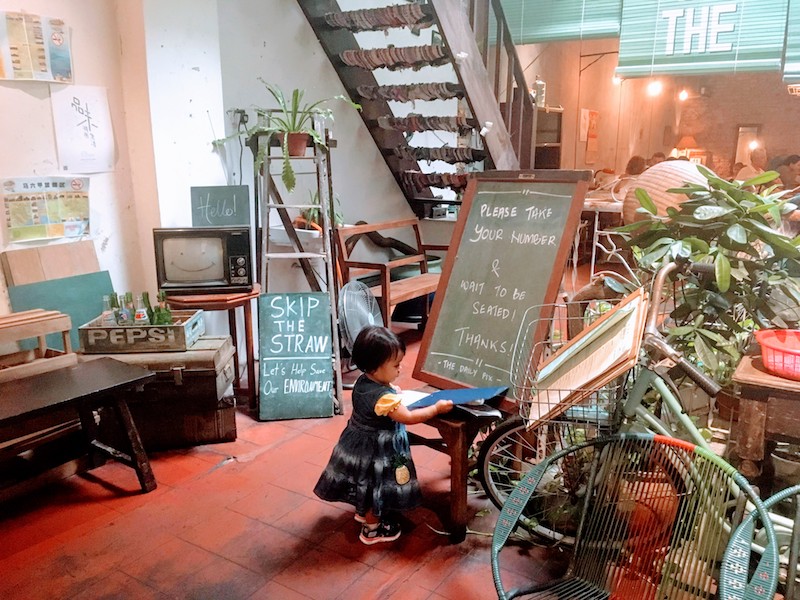 We went back to the apartment as soon as we finished our meal. We didn't want Alula to be exhausted with the trip. Thus we decided to call it a day and continue our exploration tomorrow.
---
Observation Notes:
Lulu seemed to enjoy our road trip
She learns language very fast
She enjoy exploring something new
Lulu learns to adapt into new environment (sitting on a car seat, new apartment, new cafe, etc)