Shaping Spiritual Intelligence in a Baby: Feeding Fishes
Alhamdulillah the weather is nice today. We woke up in the morning, performed Subuh prayer, and decided to go for a walk to the nearest pond.
There is one nice nature walk near our house. It's actually a hospital that is surrounded by a lot of greeneries. I would say, it's the most eco-friendly hospital I've ever visited. So, the hospital is located next to Yishun Pond. There is a 1 km long jogging track that surrounds the pond, with a lot of trees on both sides of the track. Going to the pond is a bit nostalgic to me and my husband, as we used to do our pregnancy walk there.
Long story short, we took Alula for a morning walk to the hospital. To reach there, we passed the beautiful pond. Lulu got to see flowers, trees, and leaves along the way. We did a couple of stops here and there to let her exploring everything she saw.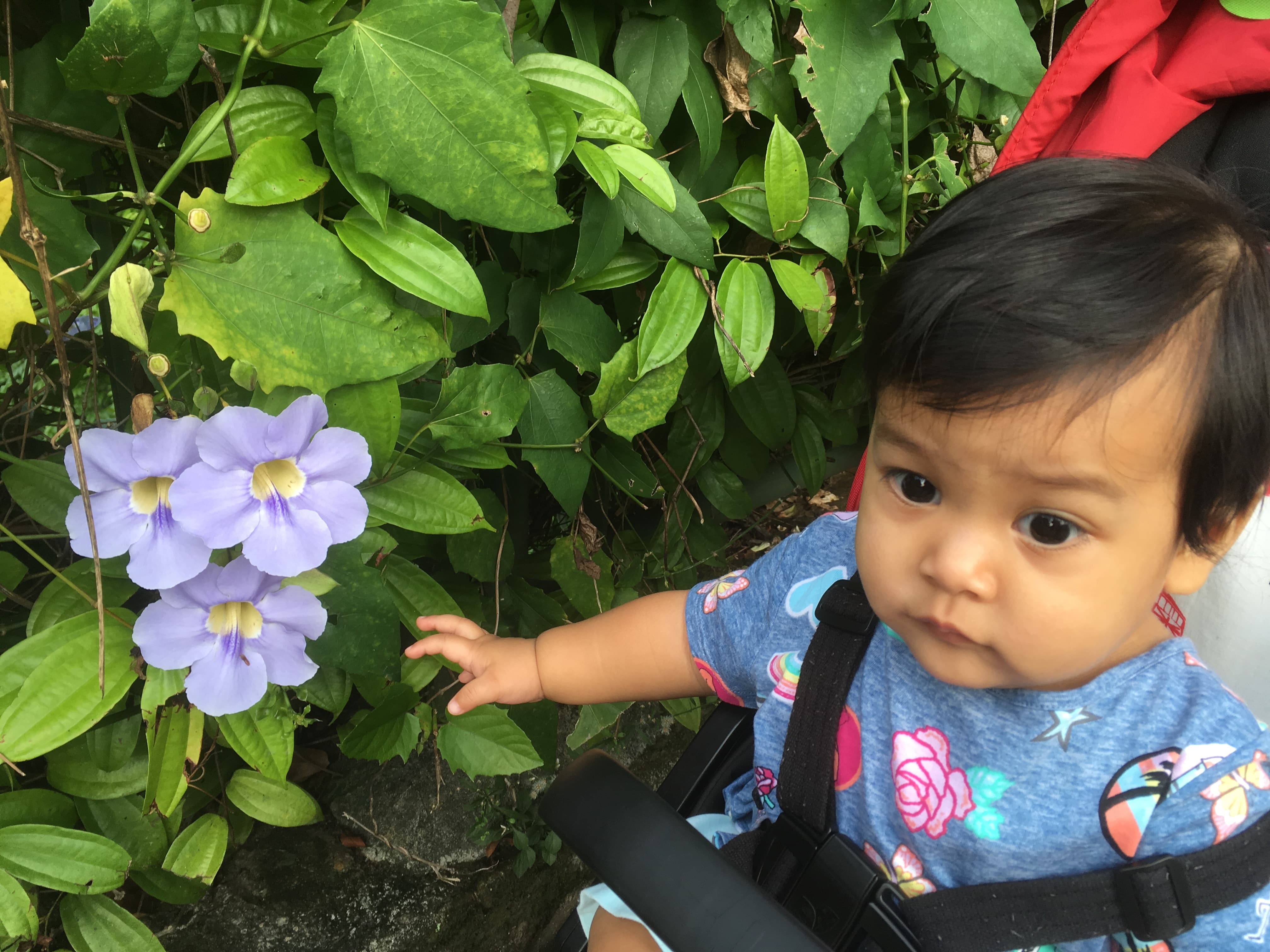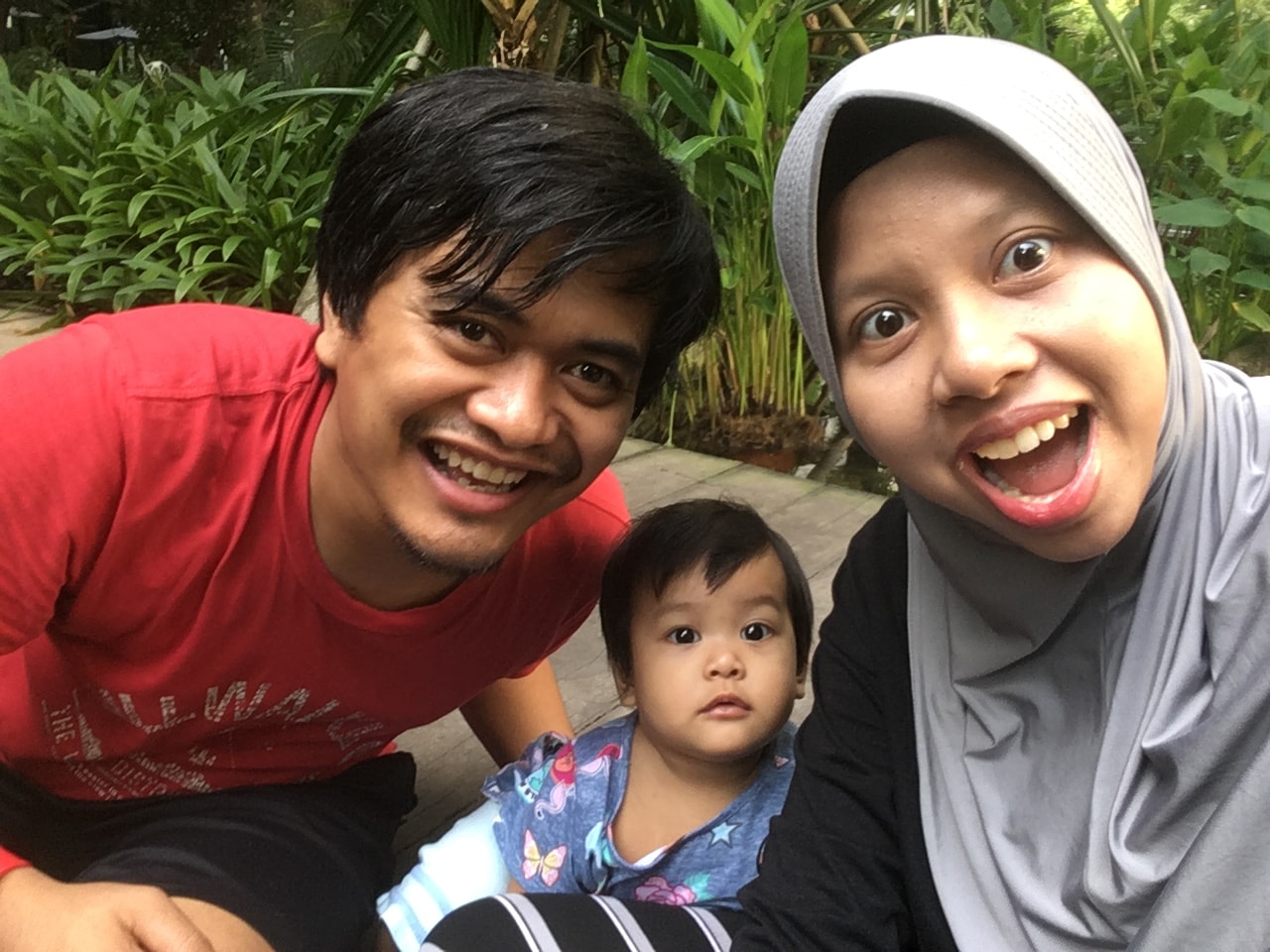 When we reached the hospital, we went directly to a fish food dispenser. Mama put a $1 coin into the it and get one tube of fish food. Off we go to the pond! We sat on the pond side. Lulu was so excited to see a lot of fishes with different colors. I handed the fish food to my husband and let him fed the fishes. Alula watched her dad feeding fishes while sitting on his lap.
Today Lulu learns that Allah creates different kinds of fishes. They're colorful and has different size too! Black, yellow, grey, big, and small.. Masha Allah!
We didn't finish the whole fish food as the fishes diet are maintained :D So, we still had a half-tube of it to spend on our next visit. See you again soon, fishes!