Experiencing a Bus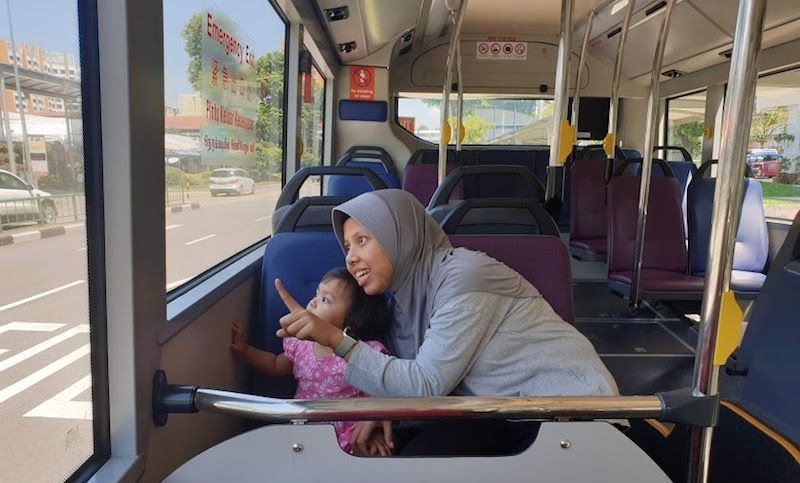 Two days ago, Lulu popped a new word only by a 10 minutes of intensive introduction: Bus! So, today we deliberately took Lulu for a bus ride to make Alula more familiar with a bus and also to give her the idea how it feels to ride one.
I have to admit that Singapore buses are cool. They are in pristine condition and wheelchair friendly. So, it was very easy for parents like us to travel with a child (with her baby stroller).
We took Alula to the bus interchange across from our place. She was so excited to see so many buses. Apart from that, the bus interchange gave a new experience to her; the crowd, the queue lines, the signs, the announcements, etc.
At the bus station Lulu had a chance to exercise her interpersonal skill by interacting with a granny during our wait for the bus, listened to the loud announcement, observed the signs on the floor, looked at so many buses that passed by.
All in all, we went for two bus rides today. The first bus was a double decker bus. We took Alula to the second level to see the view from the very front row. She really loved it! Occasionally she pointed outside and shouted what she saw, "car! bus!". She seemed to enjoy the ride. Unfortunately the first ride was short, as our destination was actually quite close. We alighted at the bus stop and had a breakfast together.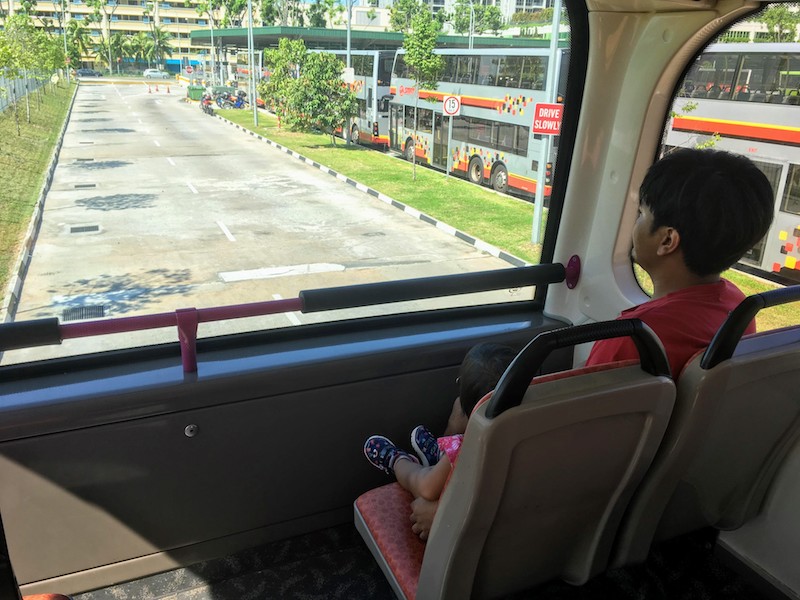 After the breakfast, we took Lulu for another bus ride. The travel time was quite longer than the first ride. As soon as we pushed Lulu's stroller in, she immediately asked to sit on the bus chair. This time we chose to sit in the middle as this section is a bit elevated from the rest. It gave Lulu better view.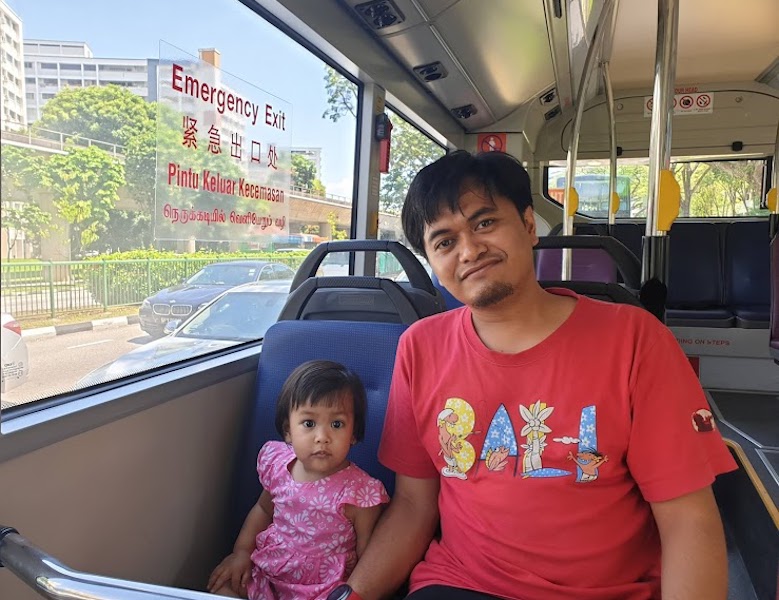 Just like the previous ride, she was busy observing everything inside as well as outside the bus. If she saw something she is familiar with, she would point to the object and shout out loud, "chip chip!" (birds), "car", "bus". In the second ride, Mama try to introduce her to the word tree. Whenever we passed a tree, Mama pointed to it and say it clearly, "That is a tree.. Tree.. Tree..". I repeated it several times.
Well, I didn't expect Alula to understand instantly. As what The Three Period Lesson suggests, we were still in stage one. I'll just repeated it until I feel Lulu is ready to move onto the next stage.