A New Set Up: Starting Our Montessori Journey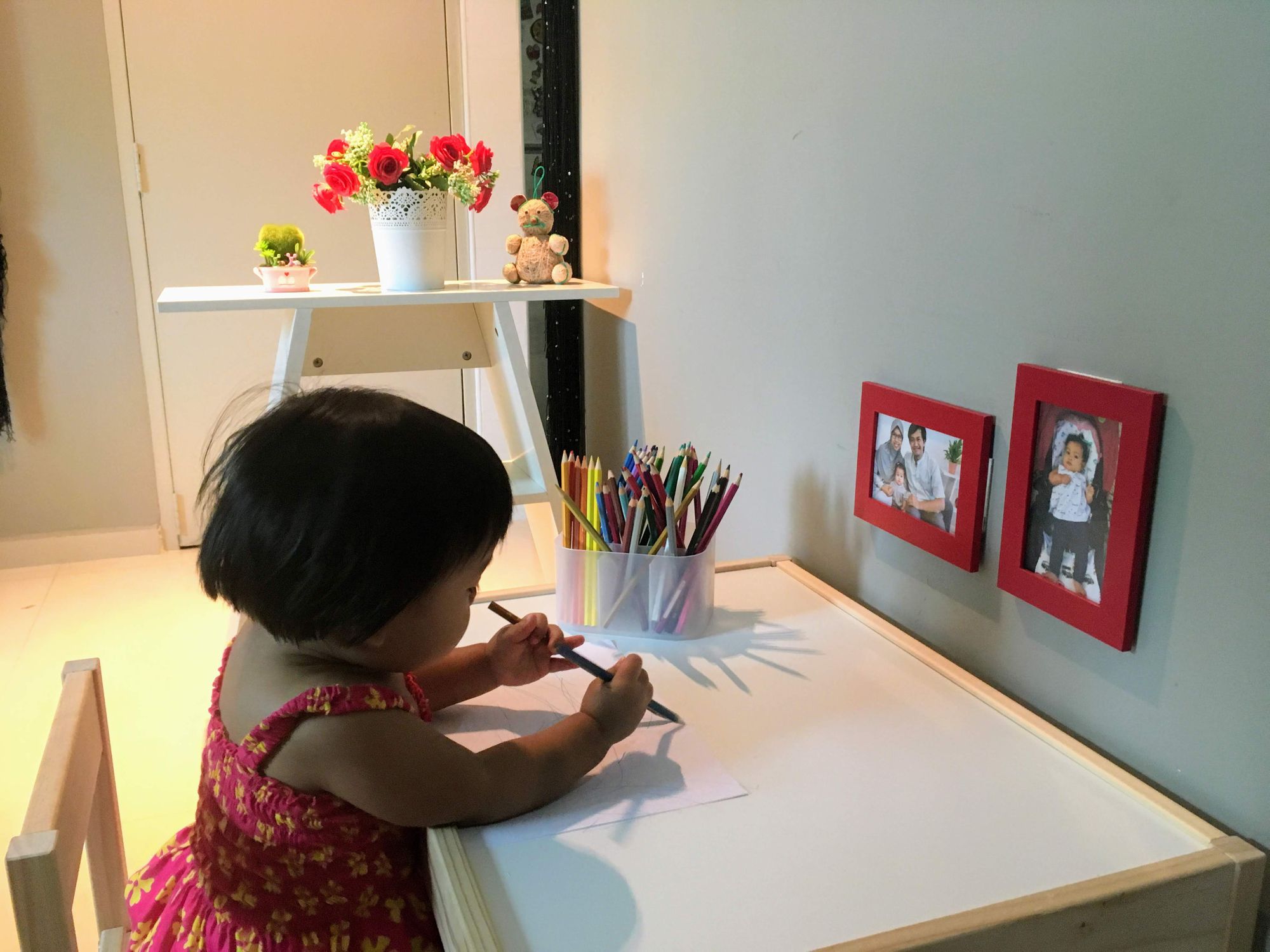 I have been searching for the most appropriate learning method for our home learning environment. I believe that children are natural learners. Just like they learn how to breastfeed, learn to crawl, learn to walk, they will eventually learn the way the should do things in life by themselves.
The process of researching was quite a while. I found several well-known education philosophies out there like Montessori, Waldorf, Reggio Emilia, and Charlotte Mason. After reading about them, I fall in love with Montessori method. I (and my husband) feel that this method will facilitate Lulu learn things naturally, supported by adults and the environment. I will write our Montessori journey on a separate post.
Montessori activities for toddlers fall into five main areas, which I will use on exploring and observing Lulu's activities.
Eye-hand coordination
Music and movement
Practical life
Arts and crafts
Language
Today's Activities
Today I set up the workspace for Alula. I put all of her edu toys on low shelves so that she can access them easily. I also put a child table and chairs near the shelves for her to draw or play.
Today we did so many activities, but I will just highlight two of them.